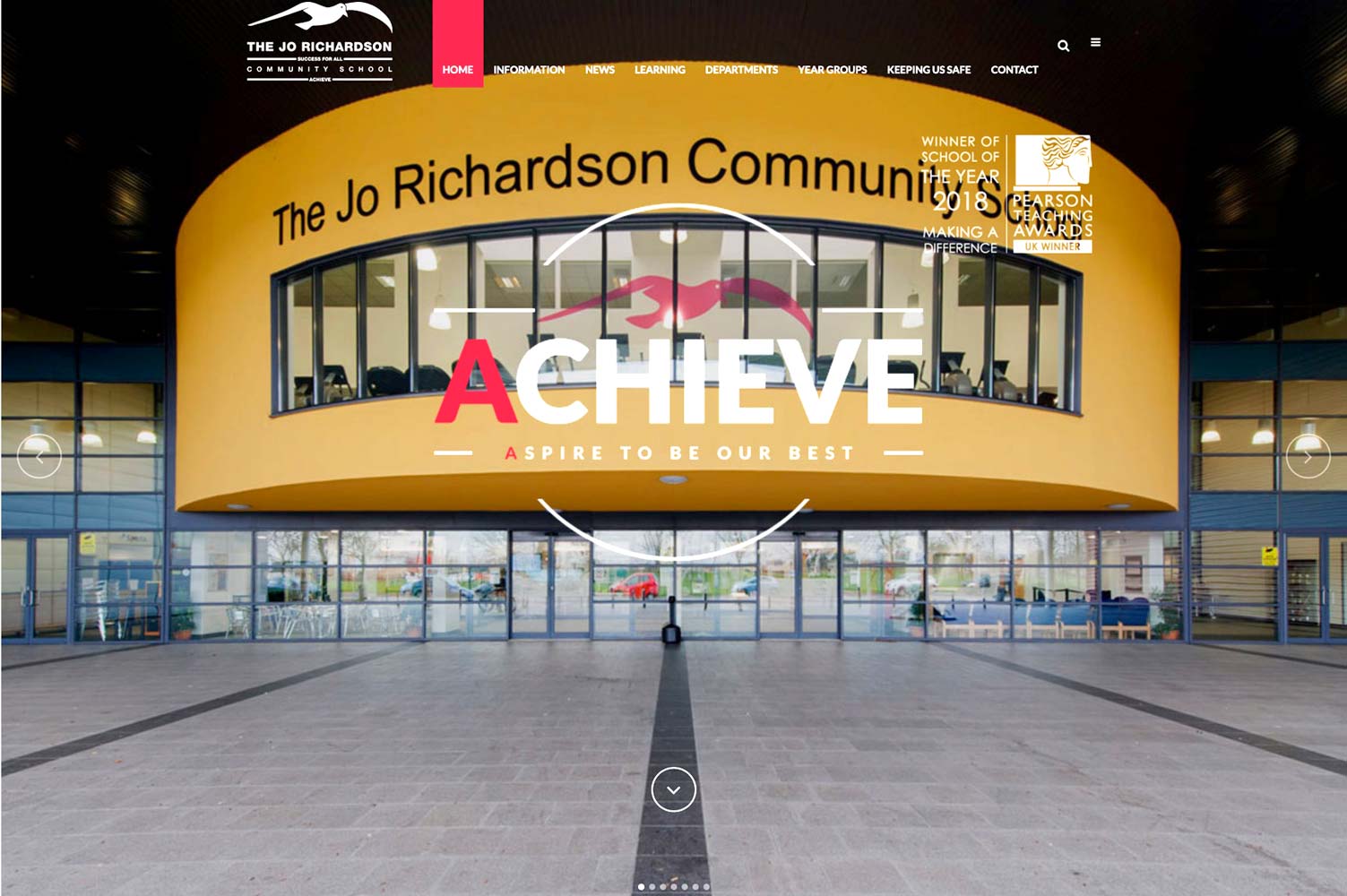 AWARD WINNING SCHOOL PHOTOGRAPHY – JO RICHARDSON COMMUNITY SCHOOL
---
In 2016, my award winning school photography helped seal an IMA (International Media Awards) award – 'best in category' from a list of 42 finalists. Opened in 2002, The Jo Richardson Community School is a large secondary in Dagenham. JRCS has a rich, varied curriculum and excellent facilities. For example, it was the first time I'd photographed students painting and decorating in any school!
It was also the first time I've photographed a language lesson taught in song! There was a real buzz in the classroom as all the students were included and involved. I've developed an excellent relationship with the executive headteacher, Ges Smith and the staff at JRCS. It's one of the many schools I've returned to over the years. My homepage image of the boys trampolining in the school sports hall comes from this year's shoot for the same school.
In addition to covering a wide range of learning, activities and areas of the school, my brief required a series of images for the homepage. The school logo is the seagull you can see across the windows in the picture above. When I took the picture, I happened to be on a (brief) break but the composition really appealed to me. I'm very keen on accurate symmetry when it feels appropriate. I composed the photograph so precisely that the seagull logo became part of the website homepage design. The seagull logo on the windows seamlessly changes into a digital logo on the subsequent homepage slider images. This element wasn't in the brief. However, my attention to detail, in combination with fantastic web design from Creative Schools, made it possible.
To find more about how I create award winning school photography and for some tips on planning a shoot, click through to my school photography page.