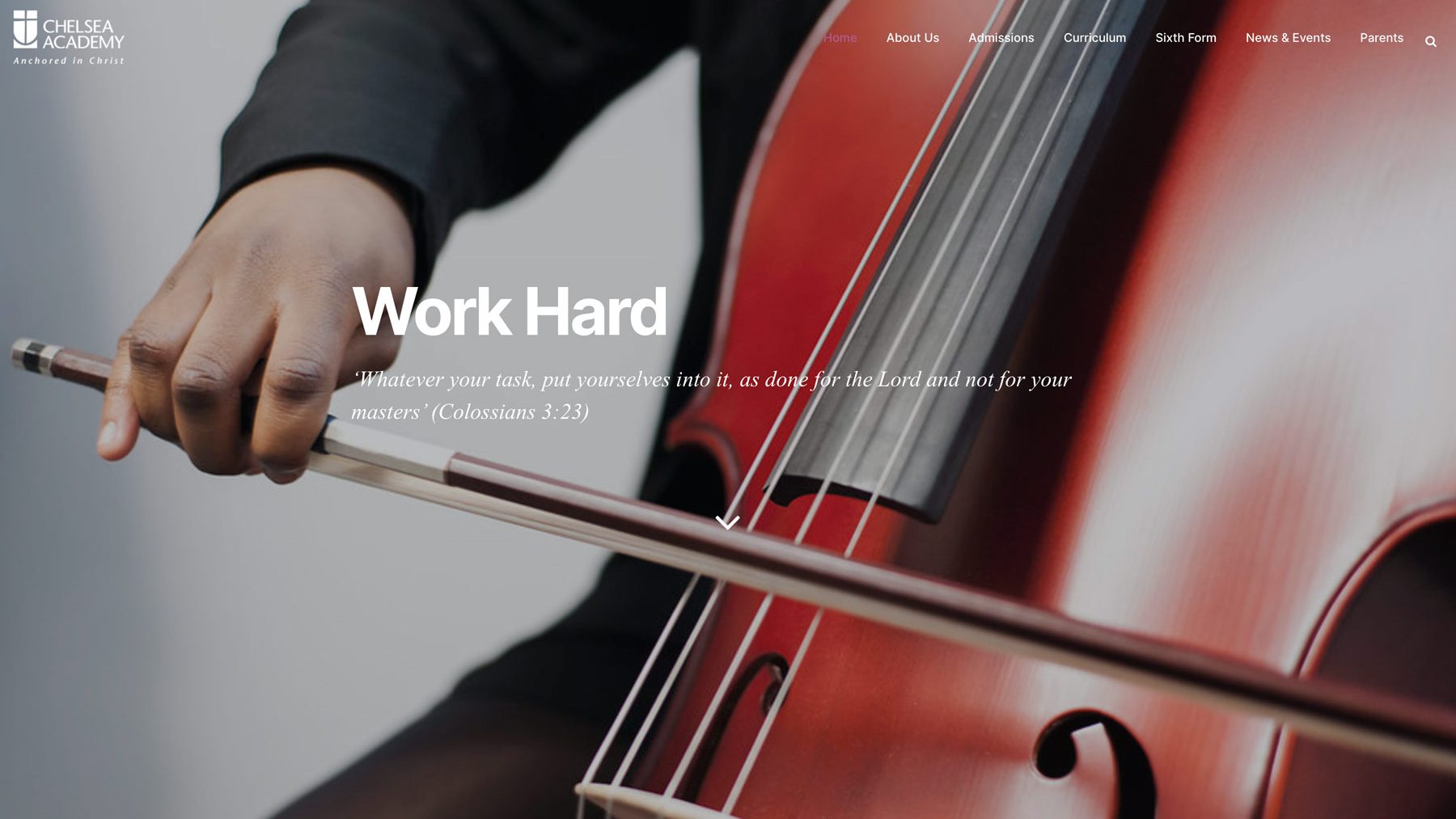 ACADEMY SCHOOL WEBSITE PHOTOGRAPHY – THE CHELSEA ACADEMY
---
My photography for the Chelsea Academy school website was a mix of natural and 'must have' images. Specifically, students learning in their natural environment and key photographs for the website homepage. In addition, I created poster size photographs of a range of students to be displayed around the school.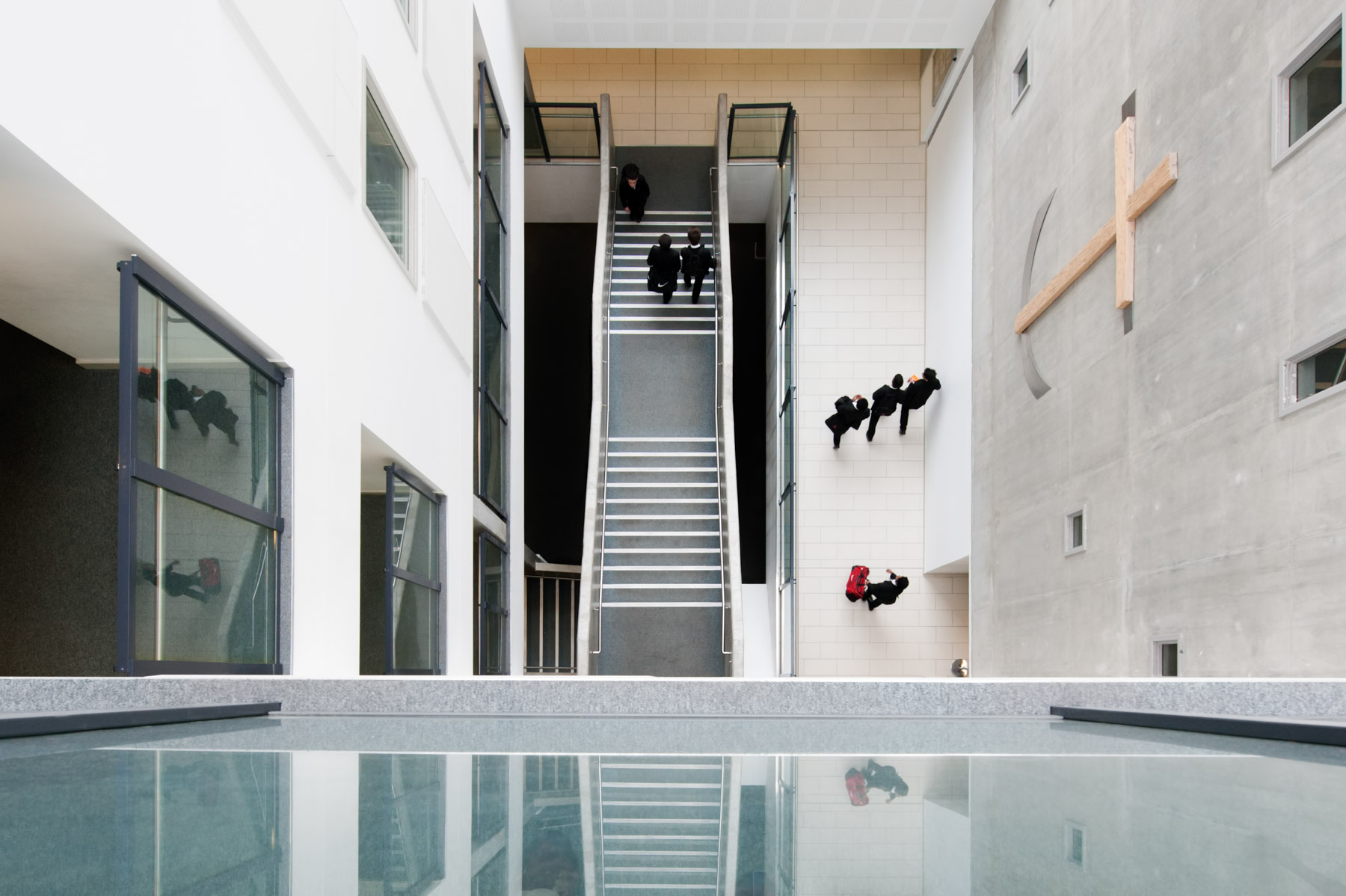 THE BRIEF
---
Create key images for the website hompage.
Cover a wide range of subjects and learning styles.
Create A1 potraits and collaborate with Lee Mason Graphic Design to produce poster prints.
Collaborate with Creative Schools website design on image size and format.
Document the striking architecture of the school building with and without students.
PLANNING
---
Together with Jeni Cousans, School Business Manager, I planned two full days to cover all the image requirements. This ranged from identifying a group of students for the posters, to gaining access to the school roof.
In addition, we created a realistic schedule to move swiftly around the large site.
THE PROCESS
---
The first image I shot was the one of the atrium below. It is a key image in the site design. Also, it had to be done before students and staff arrived as it a large and high traffic area.
With so much to cover, Jeni proved vital. She guided me round the school all da. In addition, whilst I was shooting one faculty, she was ensuring the next was ready.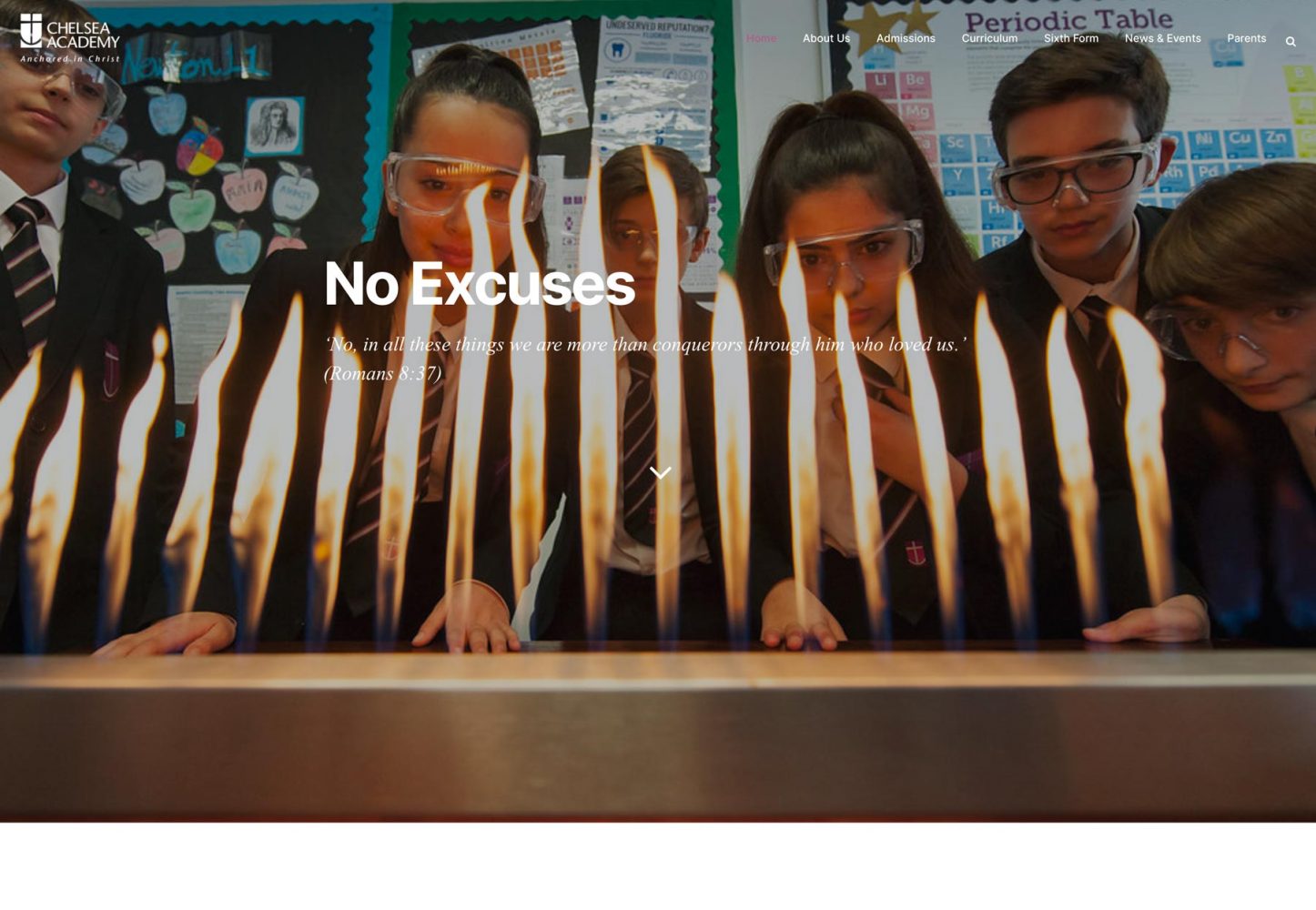 ACADEMY SCHOOL WEBSITE PHOTOGRAPHY – WEBSITE & PRINT
---
The Chelsea Academy has a more corporate feel than some schools but is no less inclusive or welcoming because of it. It's a large modern building with expansive indoor and outdoor spaces. My photographs illustrate that sense of space and order both online and in the feature posters around the school.
To find out more about how I work, click here.